CloakCoin v3.0.1-beta 'rEVOLUTION' wallet for Windows, Linux & macOS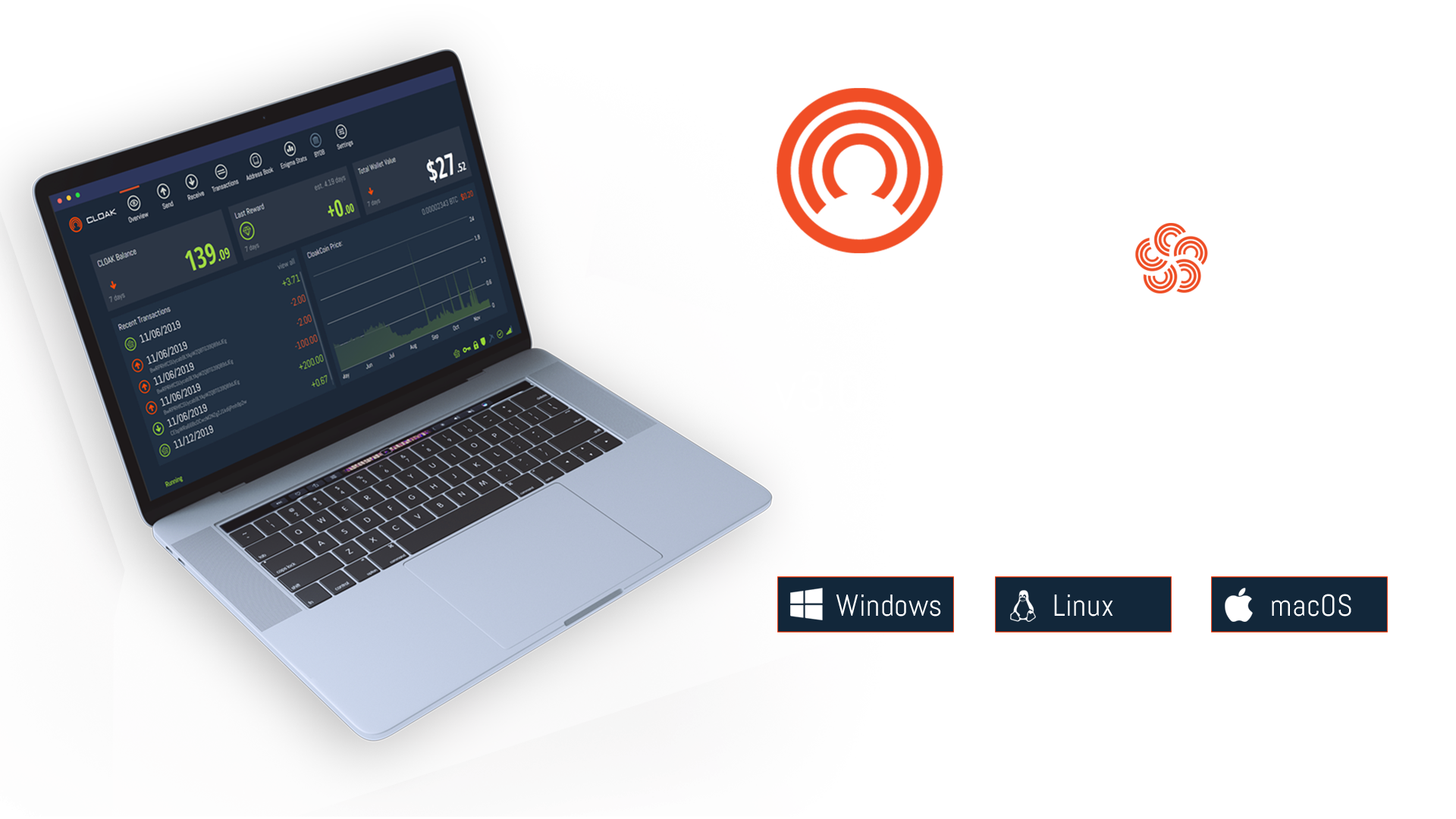 Dear Cloak Community,
We are very excited to announce that we have completed the development of the new Electron wallet and want to start with the beta phase. To download the latest wallet binaries please check our official Github release:
It is recommended to uninstall the old wallet before you install the new electron wallet!
As always with new software updates,
backup your wallet
and keep a
paper copy
in a safe place.
In addition to the wallet update, we have some information to share with the community.
We are working on the new codebase upgrade to improve the stability of the whole network and also increase the overall security. With the new structure, we also introducing a new daemon with some improvements and full ENIGMA integration.
The new daemon comes with the wallet itself as an installer and will be available on Github as well.

Please review the outline below:
The new wallet comes with daemon and GUI disconnected from each other. That means we finally disconnected the ENIGMA functions from the QT-wallet and integrated the RPC Calls into the daemon (CloakCoin Core)
The new wallet shows you the current price in Dollar and BTC. The price data comes from Coingecko, and we also want to add other fiat currencies into the settings soon.
The wallet release includes Windows, Linux and macOS installer. The new wallet works on all three platforms, thanks to the native desktop framework ElectronJS.
The CloakCoin development team will work on the codebase upgrade and further improvements of ENIGMA, also to increase the stability. Especially on the Windows version, you might see/experience some problems with the ENIGMA function.
Blockchain Download is now much faster and the overall design got improved.
Stay tuned for more updates and hands-on videos around the new wallet.
If you have any questions, please feel free to ask in our official Telegram group or Rocket-Chat!
Happy testing and welcome to the future of Privacy :)
Peace and Love
Team Cloak