General Bytes the world's leading crypto ATM manufacturer listed CloakCoin
Dear CLOAK Community,
We are very proud to announce that General Bytes, a leading Crypto-ATM manufacturer, has released an update supporting CloakCoin integration. General Bytes is currently one of the largest Bitcoin ATM manufacturers in the world with over 3000+ ATM's in 70 countries!
It's now possible to buy and sell CloakCoin on General Bytes ATM's.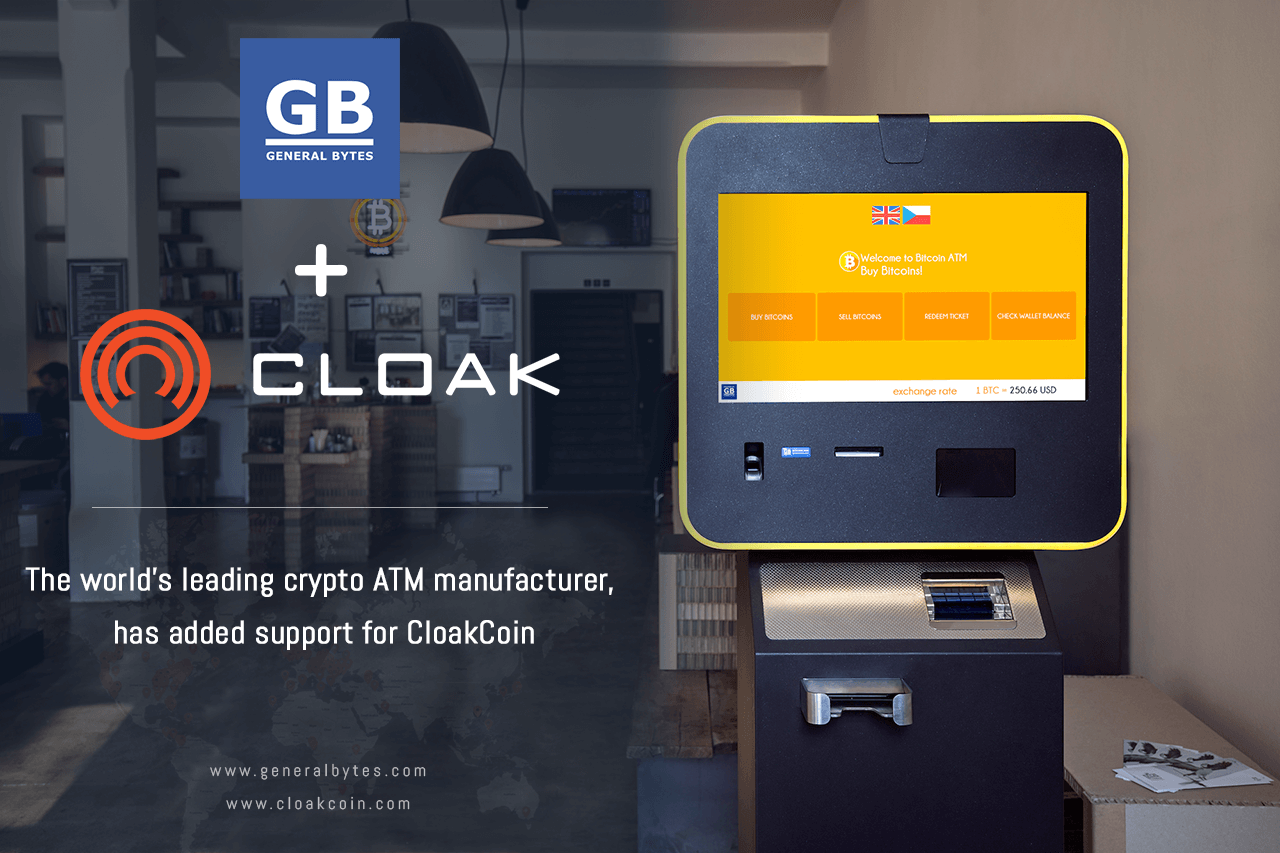 Mass adoption, here we come!
Peace & Love
Team Cloak