Exslave's Monthly Update: November 2018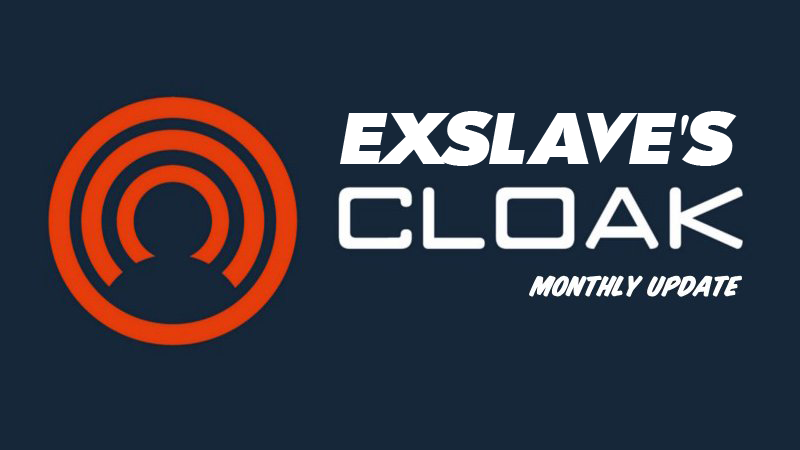 Hello Community,
This month I concentrated on the task of increasing the numbers of the Portuguese speaking community members. In conjunction with having vendors accepting CloakCoin it's essential to have an engaged and relevant community to drive the adoption of our currency project. I believe it's important to increase the recognition of CloakCoin, but also meet the people that make up the crypto environment we operate in. These people are the future base of volunteers, early adopters, and supporters of our project.
CloakCoin was present at BitConf Brasil 2018 in partnership with Marcos Nascimento. CloakCoin gathered substancial interest and curiosity, on the following discussions a lot of questions about the project were answered.
The social media Campaign was a success, our Portuguese language telegram group had an x12 increase in members and we now have a solid active user base from where we can build our community. Competitions with small prizes were launched to increase the participation rate of users on different platforms.

Published an article on planetacloakcoin.com about passive income with CloakCoin's POS staking.
Subtitled in Portuguese the project's monthly video update 'Around the Cloak ep03'
A video tutorial on how to install and use the wallet was published on Luan Italo's youtube channel



Started talks with 2 Brasilian exchanges for listing to increase the market presence of CloakCoin.
This month I also ventured out of the Portuguese speaking market and started reaching out to Spanish South America and made the first contacts with Venezuelan Crypto enthusiasts in an effort to understand the issues that affect them the most and why is crypto adoption there on full throttle. Preliminary contacts with African Crypto influencers have also been made and we hope to have some content published in December.
Thanks
Telegram: CloakCoinPortuguese

Facebook: CloakCoin Brasil

Twitter: Cloak_Brasil
Cloak Community

Portuguese Language Coordinator Exslave