Exslave's Monthly Update: September 2018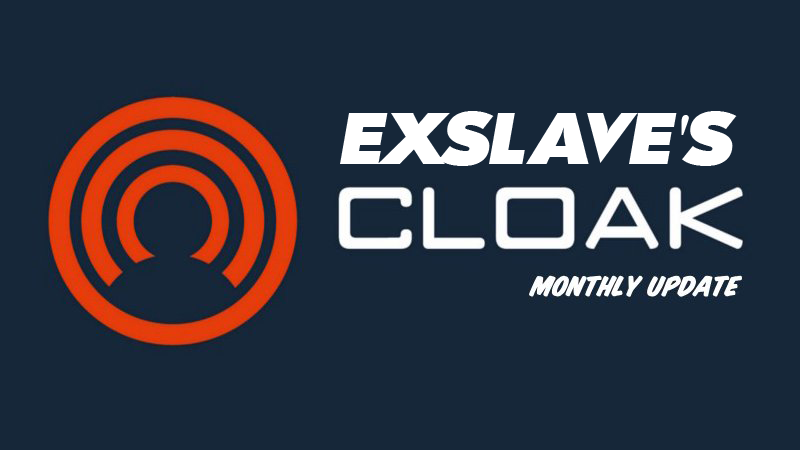 Hello Cloakers,
Thank you all for the warm welcome. This is my first update as coordinator for Brazil and Portugal. My priority at this early stage is to increase the visibility of CloakCoin in these markets and thereby increase the number of community members from those countries. To do this its essential to create content in Portuguese and also actively engage with the crypto community. This a summary of my activities during the month of September:

Created the CloakCoin-BR group on https://www.meetup.com/pt-BR/CloakCoin-BR and organized the first Brazilian CloakCoin meetup with our community member Joaquim that happened the 5 of October.
Published 2 articles on planetacloakcoin.com
Listed CloakCoin on Brazilian price ticker site precohoje.com
I also contacted several Brazilian exchanges for CloakCoin listing, still waiting for some replies and subsequence negotiations
Also engaged with Brazilian crypto YouTube channels, and we will see content coming from that platforms very soon
Finished the translation of cloakcoin blog articles and updated cloakwiki.org content
Subtitled into Portuguese, episode 02 of "around the Cloak" news report.
Attended the first CloakCoin coordinators meeting, where we discussed adoption issues and the groups workflow.

Plans for October:

Attend the Viana blockchain Conference in Portugal, and take the opportunity to connect with the Portuguese crypto community
Finalize agreements for videos about cloakcoin on brazilian crypto youtube channels
Publishing of articles and several tutorials in Portuguese
Starting a pitch script and slides in Portuguese for possible CloakCoin presentations
Compile and find vendors and professionals that could accept Cloak
Continue the pursue of a reputable Brazilian exchange to list CloakCoin
Creation of a Facebook group and continue to energize CloakCoin's Portuguese social media channels
Thanks
Telegram: CloakCoinPortuguese

Twitter: Cloak_Brasil
Cloak Community

Portuguese Language Coordinator Exslave