CloakCoin is listed on the Indacoin exchange
Dear Cloak Community,
We're glad to announce that CloakCoin is now available on Indacoin exchange.
Indacoin is a London-based Bitcoin exchange that enables the quickest Bitcoin purchases in more than 200 countries with a debit or credit card and no registration.
It was founded in 2013 and can be used in many languages like English, Chinese, Spanish, and Russian.
Buy Now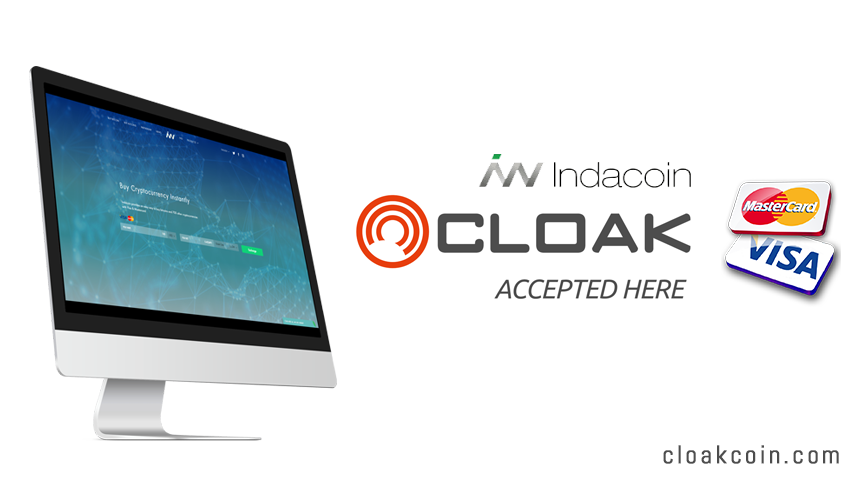 Have fun
Peace & Love
Team Cloak