Partnership with Vistalli Casa-BitcoinXcasa
Dear Cloak Community,
We are proud to announce a partnership with Vistalli Casa-BitcoinXcasa, a 35 years experienced Italian famous real estate group that offer its own property solutions. In addition they accept CloakCoin as a payment method now!
"It is a pleasure to include CloakCoin as a new crypto currency for buying holiday houses in Italy. CloakCoin is a well-established cryptocurrency and well-known among crypto enthusiasts and continues to move forward becoming a mainstream crypto payment option alongside Bitcoin and Ethereum. All the CloakCoin investors will now have a new opportunity to cash out their CloakCoin directly buying one of the marvellous holiday houses in Italy," says Davide Scola Crypto Marketing Manager for Vistalli Casa – BitcoinXcasa
In the beginning, the partnership agreement is expected to consider the use of CloakCoin for a maximum amount of 30% of the cost of the house and for the maximum amount of CloakCoin equal to 60.000 US dollar or 50.000 Euro. In the future, the acceptance for crypto currencies such as Bitcoin and CloakCoin will increase. For this reason, we feel obliged to offer our CloakCoin investors the opportunity to generate passive income as well as spending their CloakCoin for a coffee, goods, services or real estate.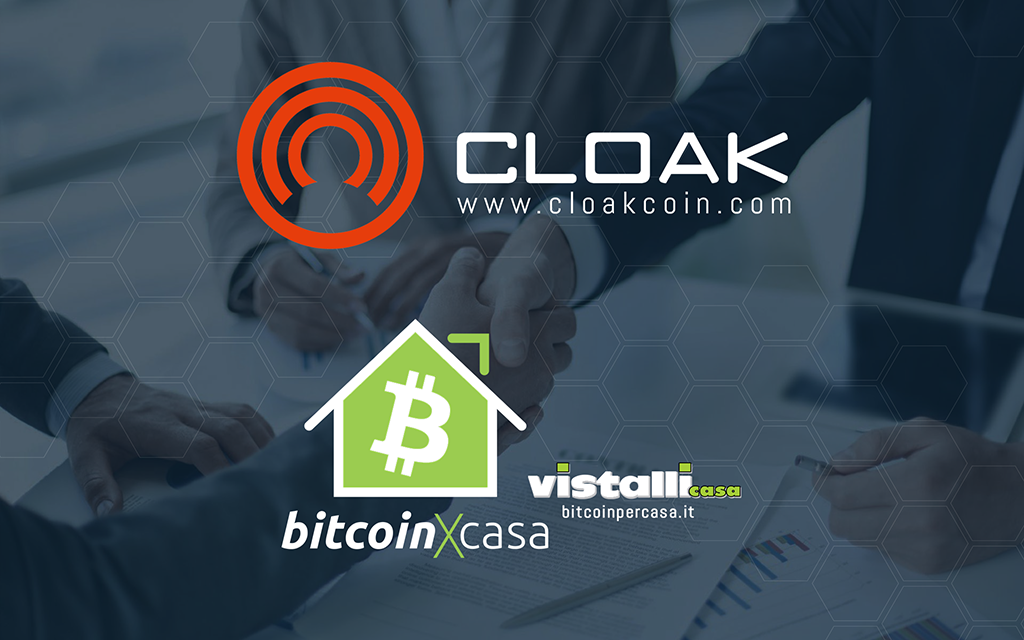 Learn more about Vistalli Casa: http://www.vistallicasa.com
Learn more about BitcoinXcasa: http://www.bitcoinpercasa.it
Peace & Love
Team Cloak