ENVOLVA-SE E FAÇA PARTE DA NOSSA EQUIPE
Prezada Comunidade,
Começamos a CloakCoin como um projeto ambicioso apenas com algumas pessoas com o sonho e a visão de proteger a privacidade de todos! Global adoption and reputation of cryptocurrencies grow steadily which motivates us to cooperate with people from all over the world.
A adoção global e a reputação crescente das criptomoedas motiva-nos a cooperar com pessoas de todo o mundo.
Por isso precisamos de você! Onde quer que você esteja! Quem quer que você seja!
Estamos procurando por coordenadores para a CloakCoin para juntarem seu amor e esforços à nossa vontade de alcançar um novo nível para a CloakCoin.

Por favor, confira as tarefas detalhadas pedidas aos Coordenadores da CloakCoin em nosso site:
INVOLVA-SE AGORA!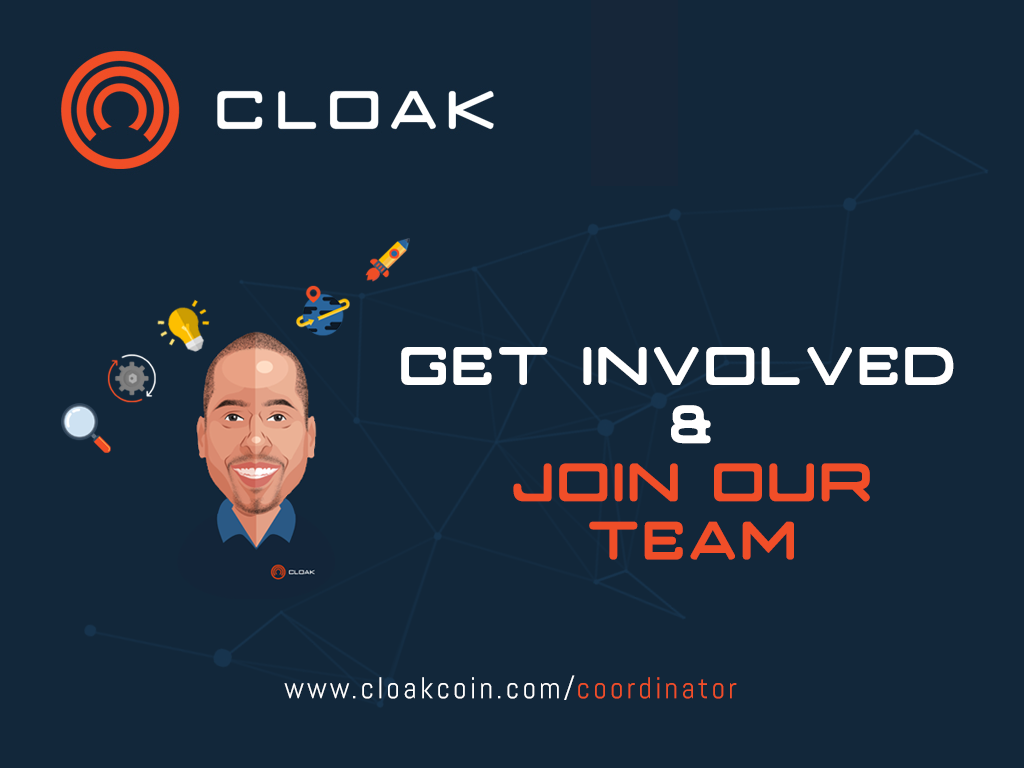 Paz e Amor
Equipe Cloak