CloakCoin Trading Competition on QB Exchange
Dear CLOAK Community,
We are glad to announce the launch of our first trading competition on QB Exchange!
QB Exchange Trading Competition - 3,674 $CLOAK Giveaway
Competition Duration:
2020/02/08 19:00 (UTC +8) until 2020/02/22 19:00 (UTC +8)
Users will be ranked from 1 to 23 in terms of the total CLOAK volume traded on their QB account (includes both buys & sells)
Minimum price to be traded: 4 $USDT
Minimum volume/day: 2,500 $USDT
Winners:
1st receive 888 $CLOAK
2nd receive 666 $CLOAK
3rd receive 333 $CLOAK
20x receive 88 $CLOAK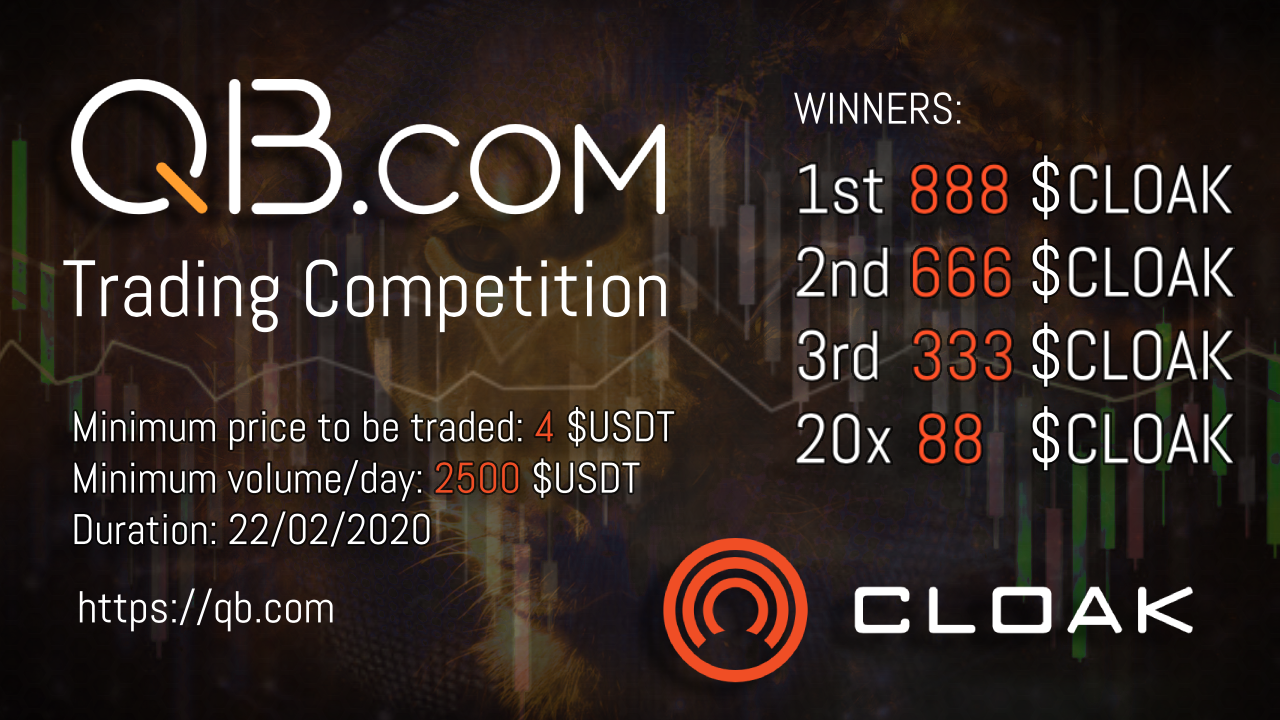 If there are less than 23 winners, the rest of the funds are divided equally on the winning participants
Daily volume minimum 2,500 $USDT, daily volume adds up every day, if a participant fails to fulfil the volume for a day, they can enter again the next day but previous volume does not count any more.
Minimum price must be traded at 4 $USDT or higher, otherwise any volume generated below this price will not count
Buys as well as sells count towards the competetion volume
Payout, 7 days after the competetion ended
Good luck & happy trading!
Peace & Love
Team Cloak