CloakCoin-ENIGMA revised Whitepaper
Dear CLOAK Community,
We proudly announce the revised CloakCoin-ENIGMA white paper, which will explains how CloakCoin-ENIGMA technology works!
The white paper details the evolution of CloakCoin! The technology is thoroughly explained that means that CloakCoin is prepared to become one of the true innovators in the crypto world.

Read Whitepaper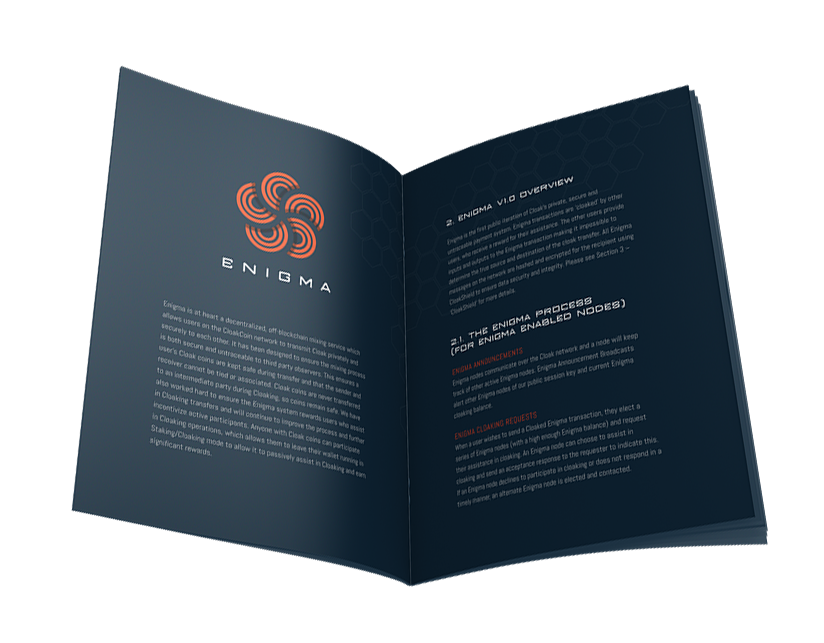 With huge thanks to the entire CloakCoin community for their dedication, hard work, and expertise, we are excited to share our vision with the world.
Any further questions and feedback is greatly appreciated by us!
Peace & Love
Team Cloak